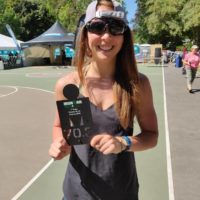 "Matt is amazing to work with. From one triathlon under my belt he helped me achieve my pro license within 6 months. Matt is extremely knowledgeable and very accommodating to my schedule. What an overall great guy and coach!"
– Kayla Kobelin, Bellevue, WA. Pro Triathlete for Specialized, Under Armour and Nuun
"Matt really takes the time to get to know his athletes and has a vested interest in their success. Matt's approach is very customized, but more importantly, he is very accessible and accommodating (whether it be late questions, schedule changes, etc). I'd highly recommend Matt and will be using his coaching in the future!"
– Josh Woods, Woodinville, WA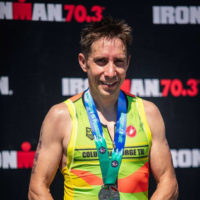 "As a competitive amateur triathlete, I wanted to take the next step of seeing how a professionally informed and structured training plan would impact my performance. Matt did an amazing job of not only developing and overseeing my training trajectory for a long distance extreme triathlon, he also helped me understand the logic behind each workout/workout week. He's very educated in the realm of training approaches and apparently keeps up with all the knowledge. Working with him has gotten me into the best physical fitness I've ever experienced and I highly valued what I learned about my own body. Matt's own athletic results speak for themselves, he also was able to install a stronger competitive mindset. Above all, Matt's a very nice guy to work with."
– Patrick Hiller, Hood River, OR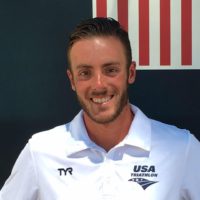 Matt helped me go pro in triathlon, and now I am in an Olympic Development Program. I met Matt Sheeks in the fall of 2009 during sophomore year competing in track for the University of Washington. He was leading our campus Athletes in Action student-athlete small group. Matt was just beginning his transition into triathlon following a successful collegiate track career, and we quickly became good friends and kept in close contact as I had similar aspirations and we shared an appreciation for everything multisport. He has been a constant resource and has helped me immensely with a myriad of things like nutrition, training balance, race prep and beyond. I earned my professional racing license in the fall of 2014 and am now on the Olympic ITU pathway, and have been racing internationally since January of 2015. I would not have been able to make this transition from collegiate track to triathlon without the help and input of Matt, and he continues to inspire me to get better everyday.
– Robby Webster, Puyallup, WA.  U.S. Pro Triathlete for Gerard Cycles and Justwetsuits.
"I'm not a high end biker. I certainly don't bike professionally. However I have done the, "Seattle to Portland" (STP) bike ride a number of times. And for the last couple of years I've gone with my son. But every time I went, it was over a couple of days. In this last year my son wanted us to go in one day. He said, "Dad, you're not getting any younger".
I'm 45 years old and 6'8" tall. Atthe time I reached outto Matt, I weighed 272 pounds and was biking at an average speed of 11.7 mph over a distance of 30 miles. In only three months of training with Matt, I was down to 235 pounds and averaging over 15 mph at distances of 140 to 170 miles in a day.
By the second weekend of July, my son and I not only completed the STP (A 204 mile ride) in one day. We did it averaging about 19 mph the whole way. Simply put, using Matt was a game changer for me. Thanks Matt. Any time you need a reference, have them give me a call."
– James Olson, Bothell, WA
"Matt's knowledge of training concepts, personalized approach and flexibility in developing a schedule have been fantastic.  The personal training sessions and weekly calls were always beneficial and helped keep me focused on main goals for each weeks training.  When injuries or real life interfered with the weekly plan he was able to suggest changes so I was still able to accomplish the main goals for the training block.  As an added bonus, Matt's a great guy and helped keep my Ironman training in perspective."
– Jeff O'hare,  Mill Creek, WA
"After training on my own for several tris, I knew I would need more than a random online training plan to successfully conquer my 1st 1/2 ironman distance. Matt created a personalized plan that fit with my work and life commitments, which made it so much easier to stick with, and he answered my many training questions and kept things in perspective with the weekly calls. It was great to have specific questions addressed in the personal training sessions, as well; I'm definitely faster on the cycling descents thanks to Matt's tips. Matt really knows this sport, and I know that having his training and expertise on my side were key to being able to finish my race strong!"
– Erika Domes, Seattle, WA
"I signed up for my first Ironman 70.3 event with much fear and intrepidation. I had never done a triathlon and was coming from a running background but was looking for my next challenge. I knew Matt was skilled at completing races and had the knowledge and wisdom of how to train and prepare for such an event. I enlisted his help and coaching and I can truly say he got me to a place I never imaged possible. He worked with my schedule and time constraints. Also he was able to answer my questions as they arose as I experienced two new sports. His personalized approach pushed me to move beyond my physical abilities and gain new levels of fitness. I also learned new techniques on the bike and gained confidence to be able to ride with others. I know that I recommended him highly to others I train with and would fully endorse him to others. I walked away from my race proud of what I had accomplished and knew that I got there through the support of a great coach."
– Kirstin Ward, Seattle, WA
"Sheeks has all the important qualities of a good mentor and coach. He is patient, passionate, and has knowledge grounded in hundreds of hours of field testing. Whether you're a duathlete, triathlete, cyclist or runner – Sheeks versatility at the elite level speaks for itself. And as far as a personalized approach, I can tell you first hand that Matt's approach to helping others is wise beyond his years."
– Andrew Fast, Woodinville, WA
"Super happy with Matt. I've been with him for a couple months now and am seeing substantial gains in performance — much better than I was seeing w/o benefit of coaching in the months preceding — so money well spent.
I have a busy work schedule, but Matt has been able to accommodate. He's also been very generous with his time, responsive to e-mails, and available to talk when I need outside of normal planned touch points. He never misses a beat on training plan, even when out of country competing at major events.
Matt's easy to get along but firm — he takes my progress & goals seriously, which I appreciate. While a competitive athlete at Pro level, he's approachable and humble. I'm glad I connected w/ Matt and couldn't be happier with my decision."
– Roland Ayala, Redmond, WA