Best Treadmills of 2017
Here in La Grande we haven't seen much dry pavement the entire winter!  Most of the time the roads are compact snow and ice.  This can make running dicey, and sometimes you feel like it's a toss up to go for the improved fitness and run outside or stay inside and ensure you don't hurt yourself.  I'll often strap on the Yaktrax just to walk around and make sure I don't break a hip!
I hate to admit it, but treadmills are a good option right now.  I've seen the Eastern Oregon University distance squad often vying for the best treadmill in the EOU weight room.  Even today, I tried to hop on the treadmills in the weight room, and two of them were out of order.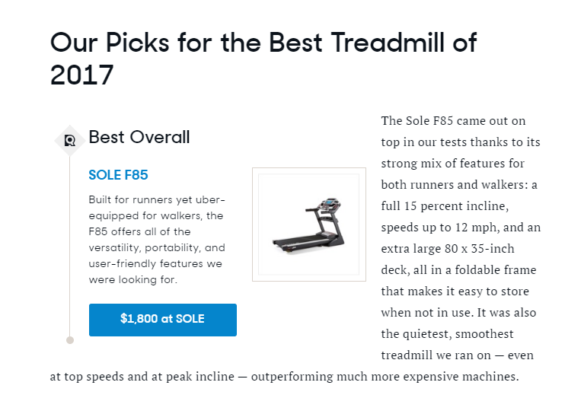 That's why I'm excited to share Reviews.com article on "The Best Treadmills of 2017." This is really quite an extensive review, and some of the treadmills that were top picks were surprisingly affordable.
I especially appreciated their "Did you know" section which discusses the differences between treadmill and outdoor running.  These are differences that I've always speculated about as a runner and coach but never had clear answers to.  They share some good advice about how to compensate for the belt movement of the treadmill and lack of wind resistance (essentially you either have to change the incline or simply go faster).
So, hop on over to Reviews.com and check out The Best Treadmills of 2017.
Until we ride (or run, or swim) again,
Matt
[Matt Sheeks is a participant in the Amazon Services LLC Associates Program, an affiliate advertising program designed to provide a means for sites to earn advertising fees by advertising and linking to Amazon.com]